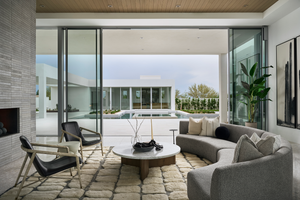 How to care for your rug
To ensure your rug becomes a family heirloom, we recommend:

• Purchase and use a rug pad.
• Routinely vacuum according to usage. Use suction vaccuum in a "V" motion to minimize agitation of natural fibers.
• If spilled on, spot clean immediately with a white cloth and cold water. If treatment with cleaning aid is necessary, test a small portion on an inconspicuous area first.
• Professionally clean as necessary.
• Rotate rug once or twice a year to balance sun exposure and traffic patterns.